It's already almost Halloween! (If you believe the candy aisle in my grocery store, it's been Halloween since the last week of August.)

First, to celebrate, I watched Wolfblood, a slightly-tweeny werewolf show that ended up being very low-key and kind of charming! I wrote it up for A.V. Club here.

But unless you want to spend your evening explaining that no, you're not Slytherin, this is MADDY's school uniform, OKAY, that means it's time to look farther afield and start panicking about sewing your favorite movie-related costume! And pattern companies are here to help. Sort of.

Simplicity is the 600-pound gorilla of the costume-pattern world. They have a long history of producing delightful Halloween outfits, for values of "delightful" that range from actually delightful to whatever this is.

These days, they have a team of dedicated costumologists parsing trends 24/7 and working hard to produce prototypes for use in their Well-Appointed Yet Somehow Slightly Awkward Photoshoot Wing, so that after a swift 12-month reaction cycle you get something like this:




(One of several "Misses steampunk costume" options. I was on a panel at a con two years or so ago and got asked how one navigated, or even explained, such an obscure subculture. I pointed out that, having seen a steampunk apartment featured on Middle-American home-design network HGTV earlier that week, I'm pretty sure it's mainstream by now. Simplicity patterns marketed directly at that aesthetic sort of put the nail in that homemade pre-distressed coffin.)

And naturally, Simplicity has a Plausible Deniability Film Division, making sure that every year has pattern offerings not at all related to any films that might have come out in the past few years that one might hypothetically want to dress like. (I have also seen many of these films, ostensibly for costume research but mostly because come on.)



We begin, of course, with the "Misses' 16th century fairytale gown."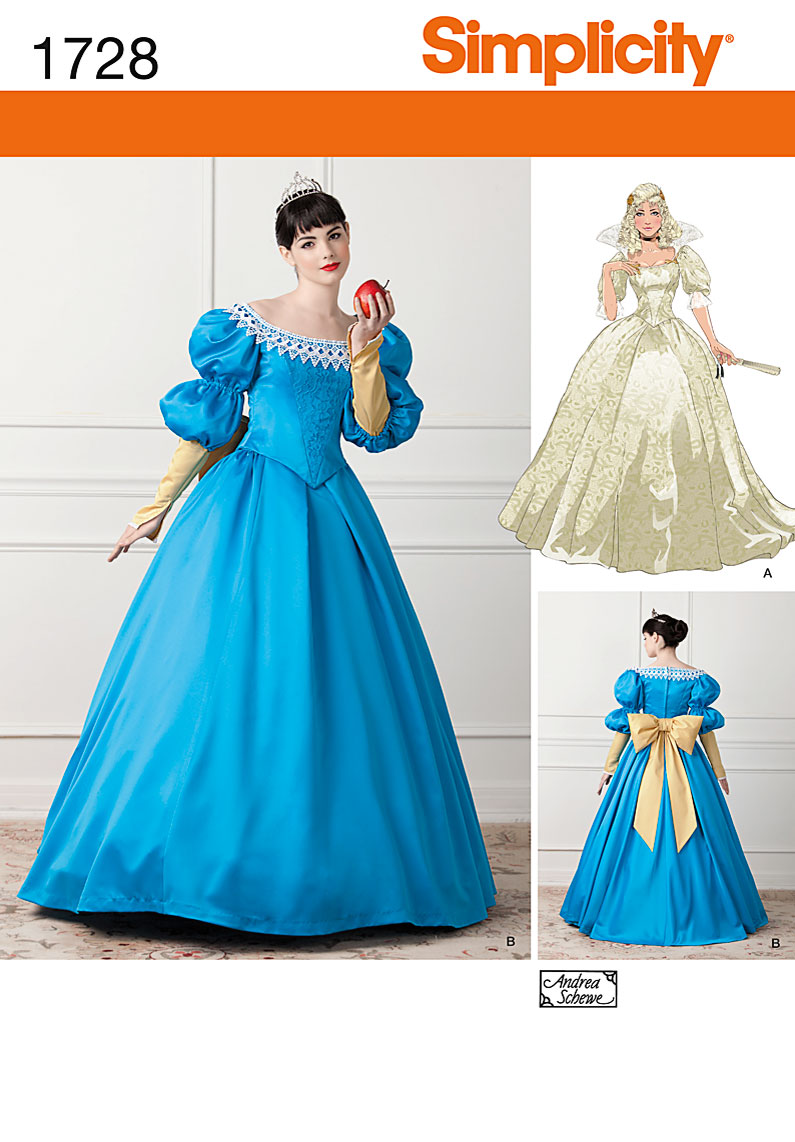 Not that this is about any particular fairy tale, just, it seems a little Fairy Tale, if that's the sort of gown you had in mind, is all. Accessorize with an apple, maybe! Not because it's related to a particular fairy tale, just because it's a good idea to remind kids that fruit is nature's candy.





If you had a different Misses fairytale gown in mind – something more streamlined, except right in the sleeves, where it should be enormous yet droopy – then I'm sure this action-fairy-tale quasi-tearaway dress with both ladylike and warrior options would suit. Perfect for abandoning your magically-available horse in the very first obstacle you come across!


But you know, maybe fairy tales aren't for you. You want the glamour of the NOW. I get it! I'm totally with you! You know who else is? Simplicity.

"Misses' one shoulder mermaid gown."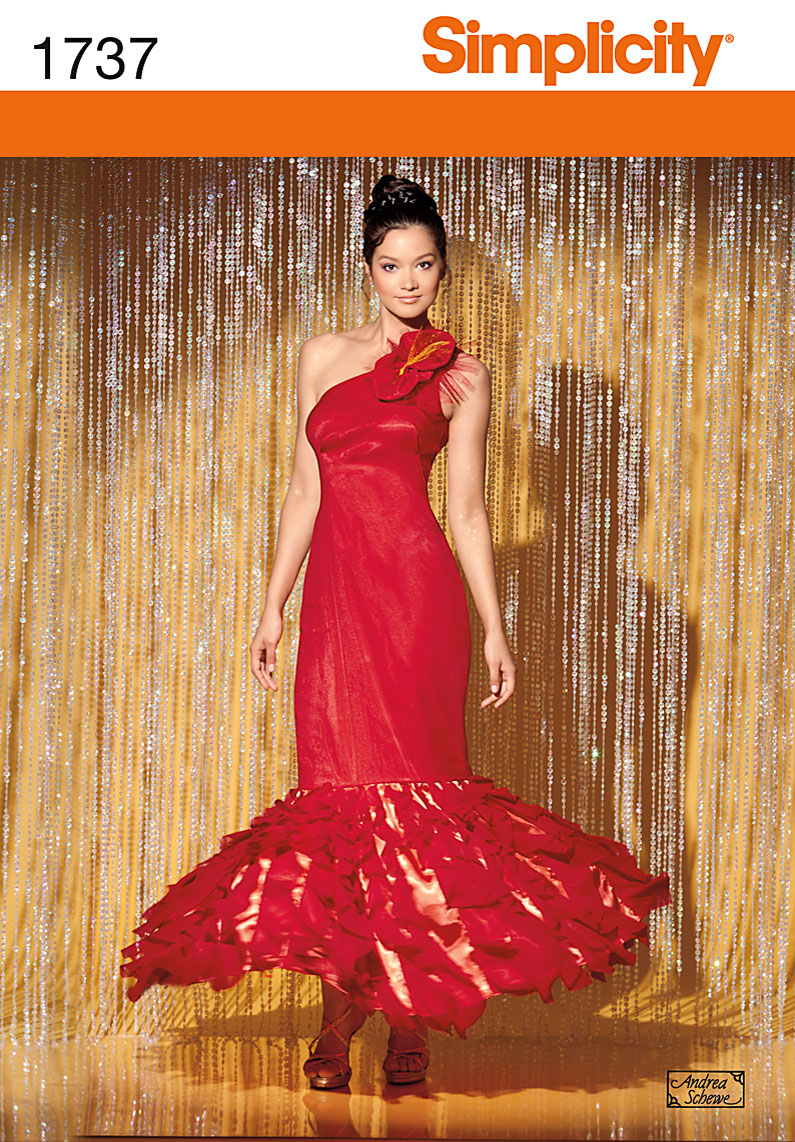 Interestingly, if you use this particular color combinations, it looks a little bit like you're on fire – what a hilarious coincidence apropos of nothing!

(I know why this is the offering from that movie, but I must admit that I did find the execution of that dress a bit disappointing – some of the other costumes managed to make a much bigger symbolic impact than this one. And I hadn't originally planned to race to the theatre for Catching Fire, but I'll be honest, the costumes I've seen so far have almost singlehandedly changed my mind.)


And then we begin the downward slide into word salad with this "Misses costume gown."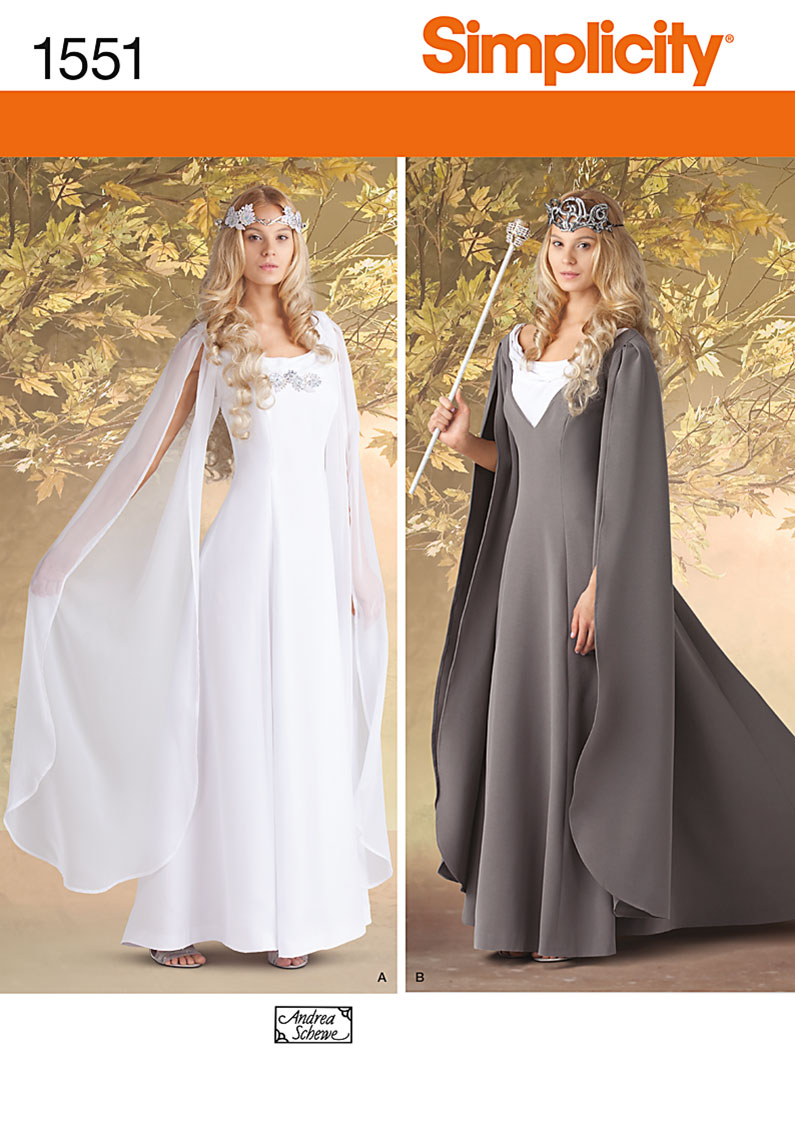 This one's not from a movie. Whatever do you mean? Simplicity doesn't even watch movies. Everyone's allowed to have a costume gown, okay? Costume gowns are for EVERYONE.

Just like how everyone could probably use a "Mens' medieval tunic."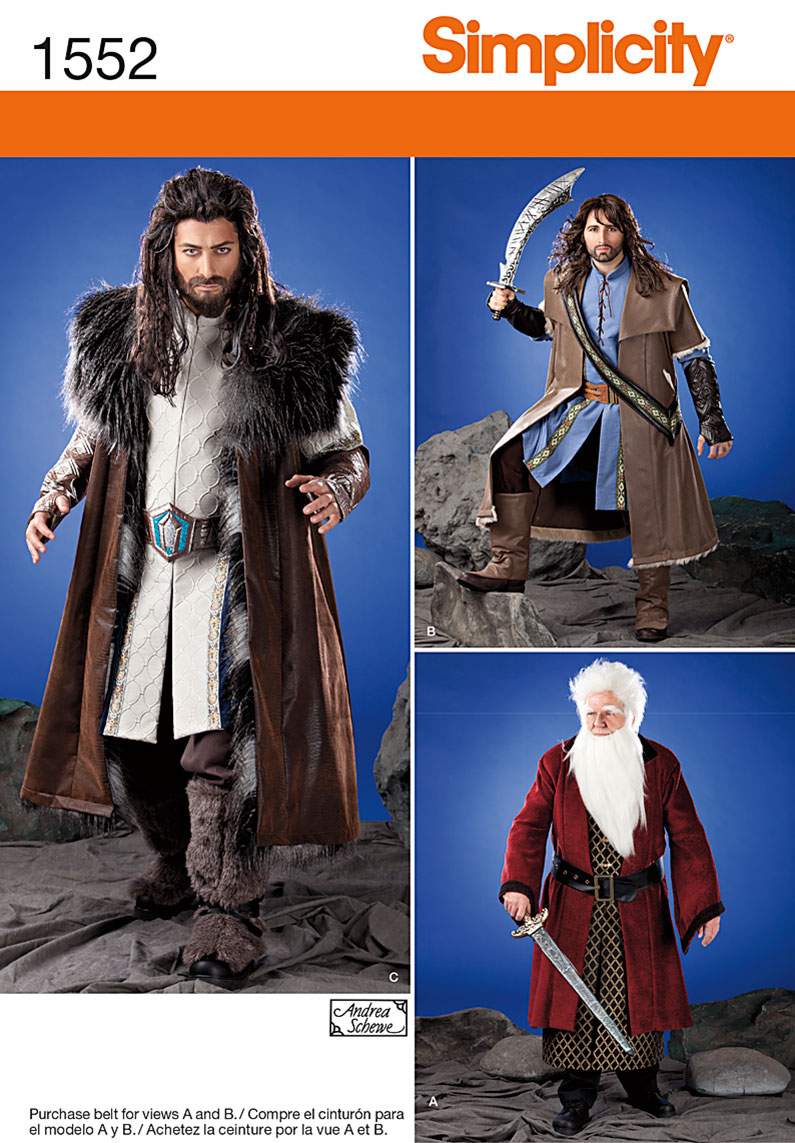 There's a rumor this costume selection might not have been arbitrary; the costume model on the left (let's call him Blthorin) seems confused – nay, even angry! - about this surely false report.

It's okay, though. It's all for good purpose; throwing a bone to those who are wondering how the Hobbit plans to fill Hours 9-12 of its endless and painfully drawn-out saga, Simplicity offers us all this spoiler on the cover of their 2013 catalog:




GENERIC MEDIEVAL CHARACTER WEDDING! (Costume Gown Woman looks as confused as I feel inside.)


Oddly, though, the most amazingly twisted Halloween costume of the year comes out of nowhere from McCall's! Don't get me wrong, McCall's has many handy everyday-clothing patterns available, but tends to have a costume section meant for high-school theatre costume departments who just need to know how to make Dress. They'll figure out fabrics based on whatever vague characters and eras they have the budget to conjure when they go to JoAnn's with the ten dollars from petty dash; they just need to make Dress. Often they are in need of History Dress.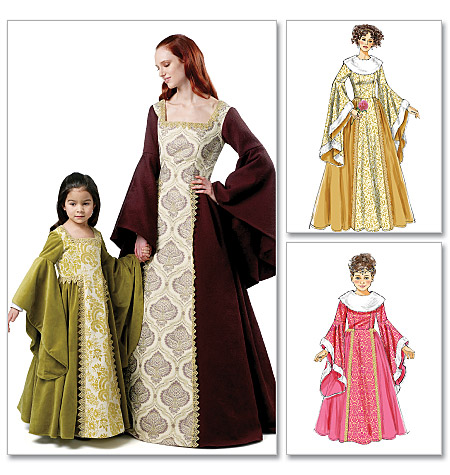 And lo, History Dress they have been given! Somehow, without being able to put my finger on it, this reminds me strongly of another set of generically-historical Misses Costume Gowns. *coughwhitequeencough*


But this year, the History Dress option was clearly a feint, because they were saving their best work for a "Misses fairy tale gown" of their own.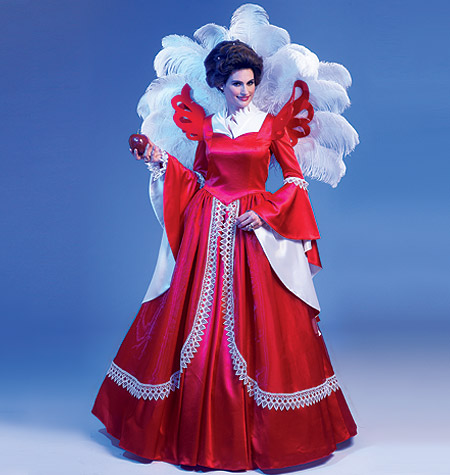 Apples are nature's candy!

But it's not the costume that makes this so great. I mean, in all honesty, it's still not that great. Congrats on getting a backdrop that's a color, I guess, and it's certainly enough that I recognize the source material, but it's honestly nothing mind-blowing. (Particularly compared to that particular source material, which is kind of tough to top.)

Until we see View 2.




...because this costume includes a Snow White you can use for your daughter. That is so messed up it sort of passes dysfunctional and circles back around. Halloween 2013: because it's never too late to start resenting her youth!