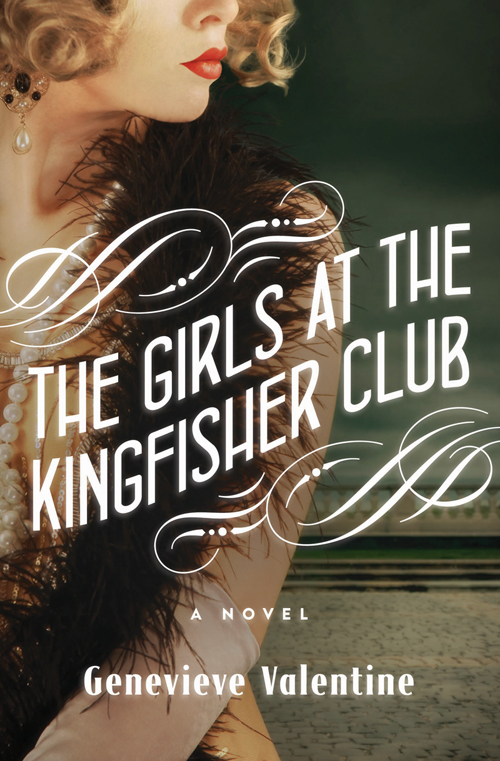 Today is the launch day for THE GIRLS AT THE KINGFISHER CLUB! This is the post where I talk about a lot of stuff!

I am so, so excited for this book, and immeasurably grateful to the people who have been kind enough to mention it. It's appeared in several summer reading guides (including at Buzzfeed, Bookish, and The LA Times), and people have been sharing reviews on Goodreads and on Twitter. I can't tell you how much I appreciate it.

I'm also thrilled at the reviews the book has collected, among them Niall Alexander at Tor.com, Leigh Wright at Library Journal, The Historical Novel Society, Kathe Robin at RT Book Reviews, Meg Stivison at Yahoo Voices, and Amal El-Mohtar at NPR.

For the interested, it's available for order now at IndieBound, Powell's, and Barnes & Noble, among others.

And because they all deserve to be thanked again, an excerpt from my acknowledgments section, which actually does contain some mild spoilers for the book, though I suspect it won't come as an enormous shock, either:


To my family, for their support (particularly Tally and my grandparents, whose encouragement means more than I can say). To Elizabeth, Veronica, Delia, Stephanie, Kelly, Lisa, Jeanine, and everyone who read it and shaped it; to my agent Joe, who wanted it to see the world. To Daniel, who championed it all the way there, and all those at Atria, who have been amazing in their support. I would like to thank every amateur historian, professional association, national institution, and all others who make documents, photos, music, and ephemera available on the Web, allowing the hours at which research can be conducted to be Whenever O'clock. And finally, though this story has been a long time coming, I'd like to thank Anna for making me realize it was time to write this particular book, when she asked if I was ever going to write something in which not everybody died.


It's the tip of an iceberg (in particular, thanks are due to Kathy and Eileen for their immeasurable patience and support, Ariele at Atria for being fantastic, and the many people who were kind enough to blurb the book, including Kelly Link, Scott Westerfeld, Christina Schwartz, and Lois Leveen), and I know there are people I have forgotten, but just...thank you, everyone. A book couldn't ask for a better beginning.

(And now back to desserts for the launch party tonight! If you have heard a lot about this, it's because I don't want leftovers – come on down and help!)