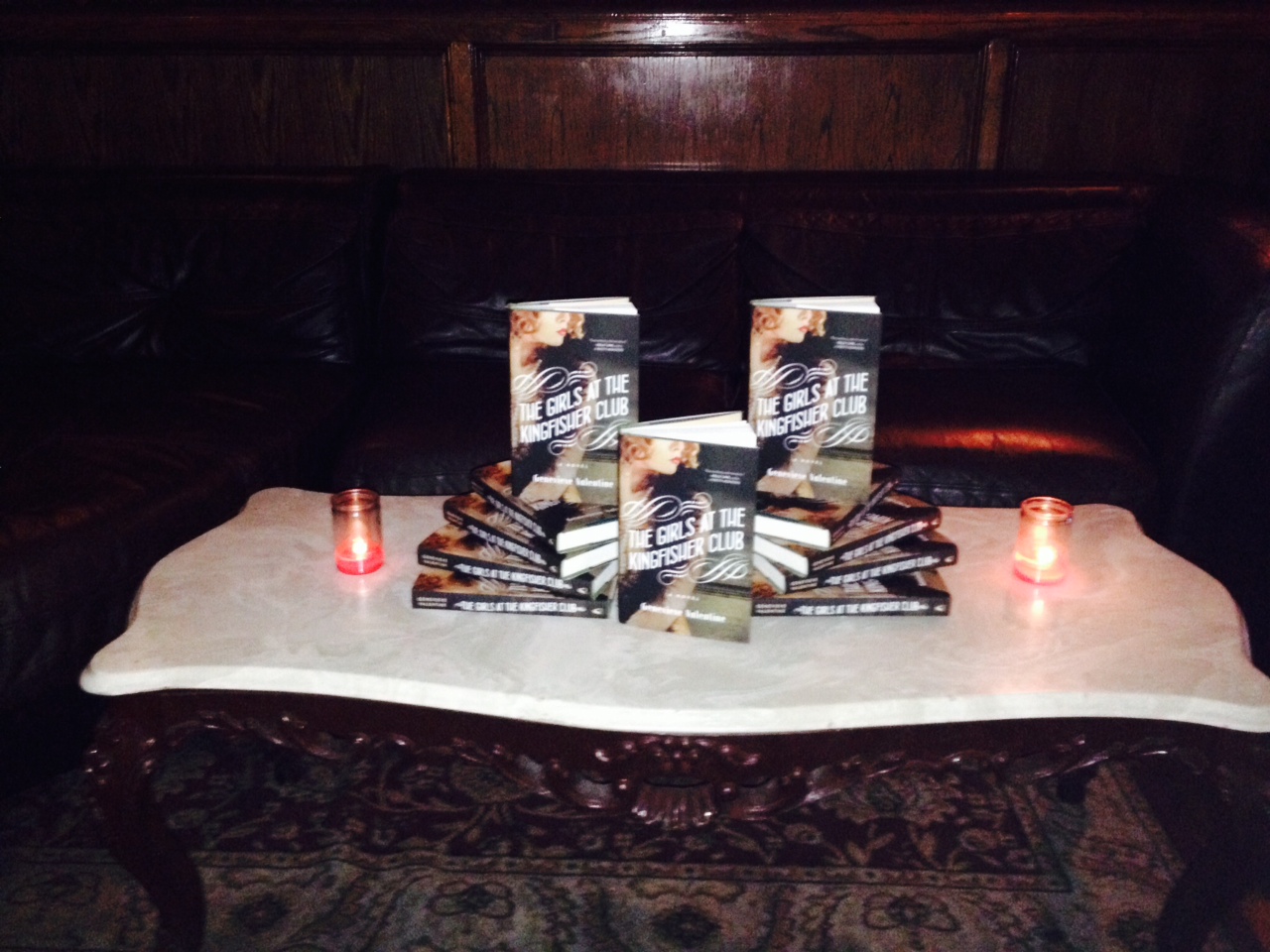 It happened! (Two days ago, I know, but hopefully a belated a party report is still a party report.) And it was awesome. I can't thank everyone enough for slogging through the rain to the Back Room to celebrate with me! By the way, the Back Room is gorgeous: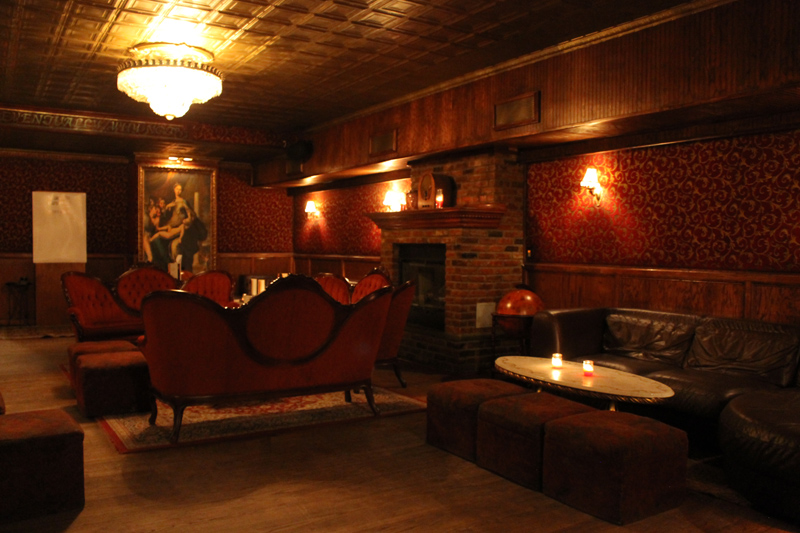 Pictures courtesy of my sister, who is awesome, and who took this shot of the snack table that made me laugh out loud for how succinctly it encapsulated my feelings about snacks in general, and about cheese in particular: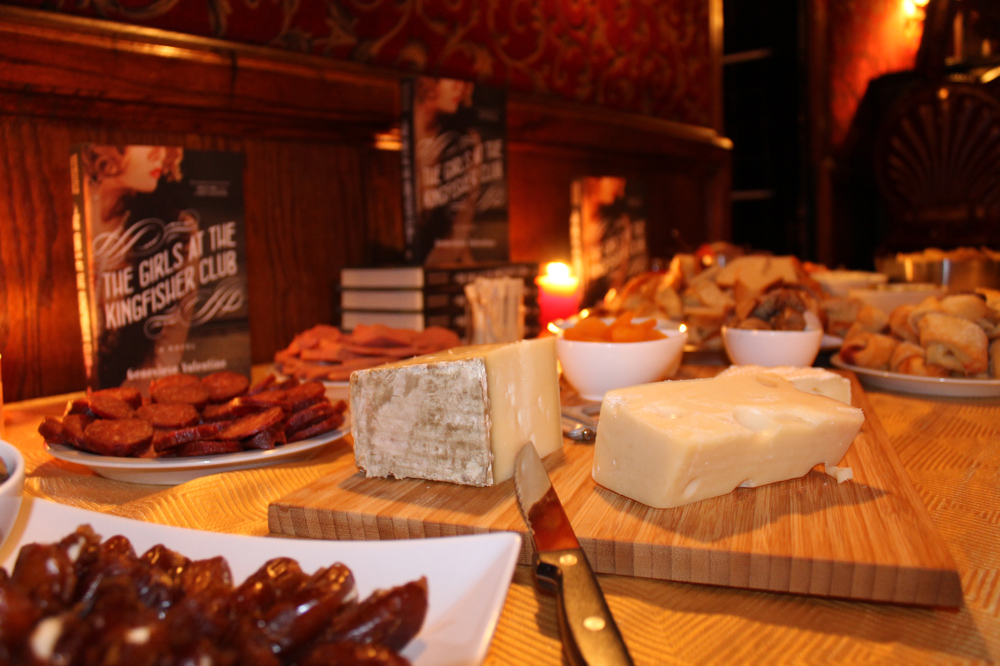 Accurate.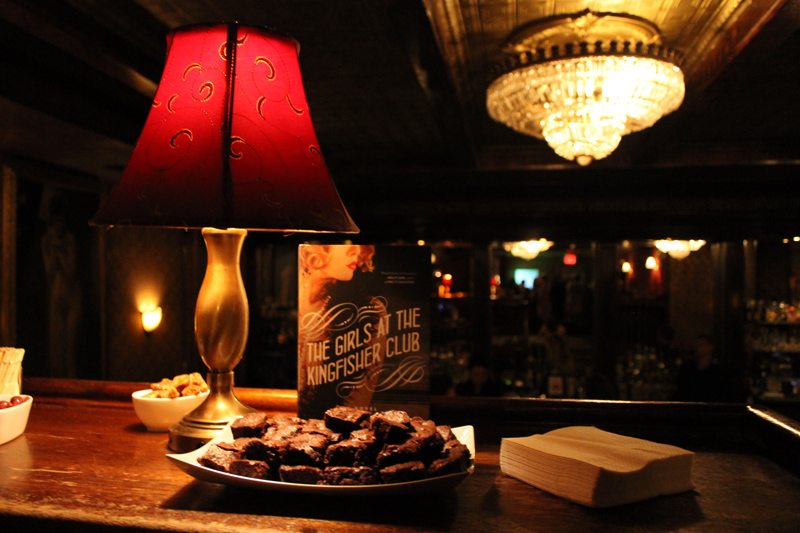 (She said this was her favorite shot, so either she really likes lamps or she really likes brownies.)

Though as always I didn't get to talk with anyone as much as I would have liked, I had a blast. I also kind of had a blast with the mugshot station I set up, including sparkly monocles, pipes, moustaches, and lips, and though the height markings weren't quite big enough to register, who cares when you have glittery monocles?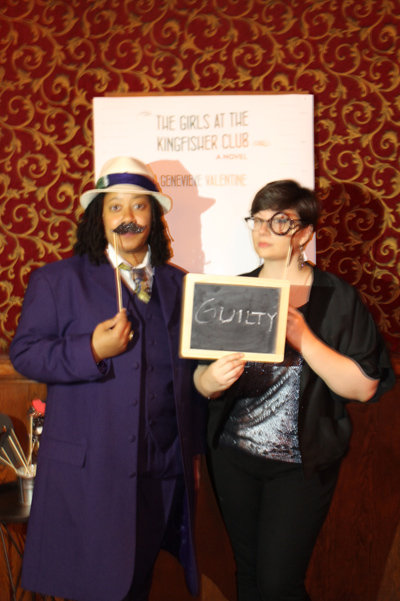 Not we. (I was so pleased that people were game for goofy photos; I love every single one of them. I even love the ones from the people who came in from the street, with no idea who I was or what was happening, but could tell instantly that this was a glittery moustache situation and they had a calling, dammit. I will probably never see their pictures, but I'm glad they're out there.)

And today, I'm back at work, with my fresh garden roses (thank you so much to the lady in question!), which look even better than they did when they were draped across the piano.