Yesterday, io9 hosted the cover reveals for the first slate of titles from Simon and Schuster's new SAGA Press, including my novel, PERSONA! (I've seen the cover flats, the snake is textured in incredible detail; it's just this side of uncanny, and I really dig it.)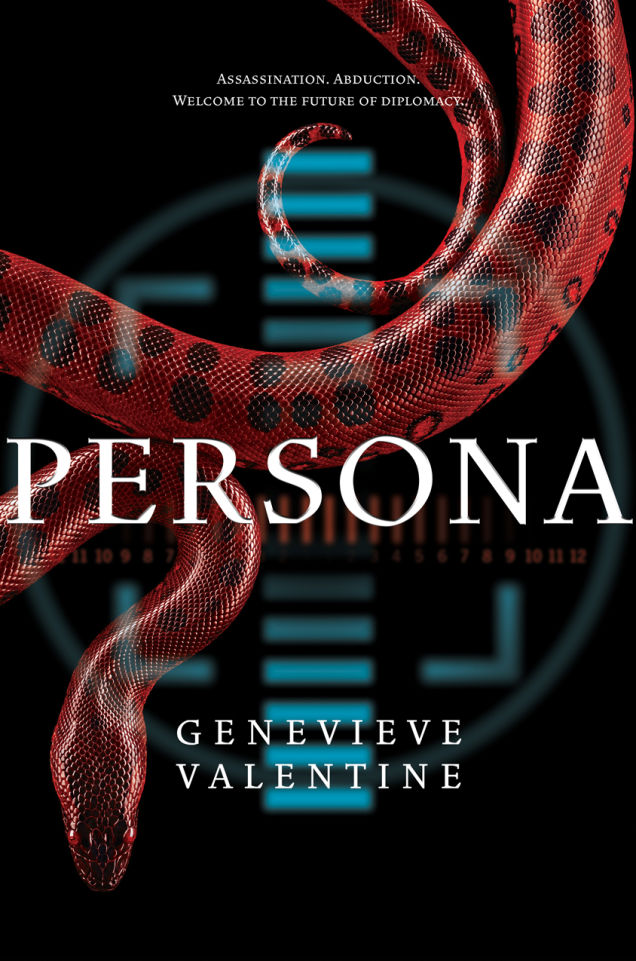 Having written a fantasy-ish novel with Mechanique and a historical fairy-tale-ish novel with The Girls at the Kingfisher Club, Persona is is a near-future political thriller with politics as celebrity culture, because why not. The official cover copy:


Suyana Sapaki's a failure in the International Assembly. She's not charming on camera, which is crucial for a Face: public image is ninety percent of diplomacy, they tell you right from the beginning. The United Amazonian Rainforest Confederation has been the site of scandal, so she's short on allies. It's a system designed to make you useless, but she's fighting. People back home are trusting her, and she has a country to save, one way or the other.

Daniel Park fled home to become a snap, because joining the last of the free press sounded noble before he was broke. On a hunch, he's picked C-lister Suyana Sapaki for his first outing; he thinks she's hiding something that's worth money to the right people, if he catches it on camera.

Like the assassination attempt.

*

On the run from someone who wants her dead, shadowed by someone she can't trust, Suyana will risk everything—everyone—to save her diplomatic ties; it's her only chance to control the future of her people, and she has promises to keep. The Assembly's declared her persona non grata.

That's what they think.


Persona is slated for release on March 10, 2015! Watch this space for more details as we get closer to publication.